Curitiba(Arena da Baixada)
The city of Curitiba is one of the finest examples of a bulky economic and industrial development carried out with responsibility and organization. Since it was declared the capital of the state of Paraná in 1853, the city has gone through several major urban planning projects to avoid uncontrolled growth and thus has become an international role model in dealing with such sensitive issues as transportation and the environment.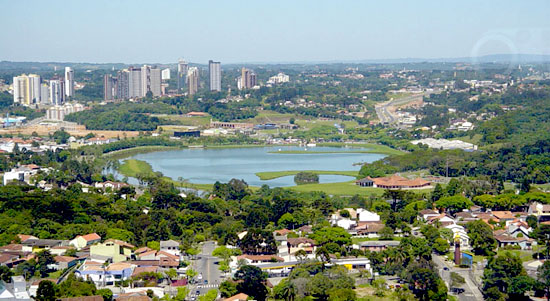 Curitiba is now the most populous city in the southern region of Brazil, with 1.8m inhabitants, and stands right at the centre of a metropolitan area whose economy ranks fourth in terms of contribution to the country's gross national product. With all that, Curitiba still maintains the structural conditions to offer a remarkable welfare and quality of life to its residents, thanks to its innumerable parks and a high-profile cultural schedule.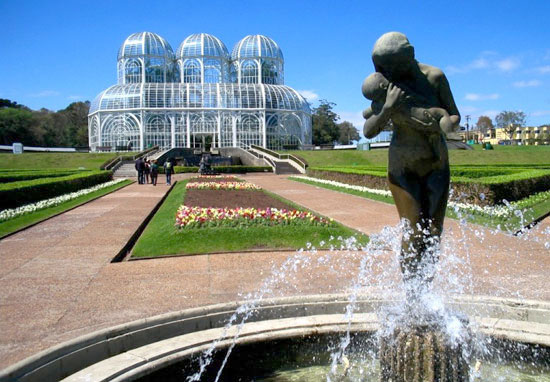 The curitibanos owe a lot of their cultural richness to the massive immigration process through which the south of Brazil underwent during the 19th century, when it welcomed a huge contingent of Germans, Italians, Ukrainians and Polish. These traits are noticeable in such city landmarks as the Santa Felicidade neighbourhood, with its first-class Italian cantinas; the Bosque Alemão (German Wood) and the Ukrainian church replica at fabulous Tingui Park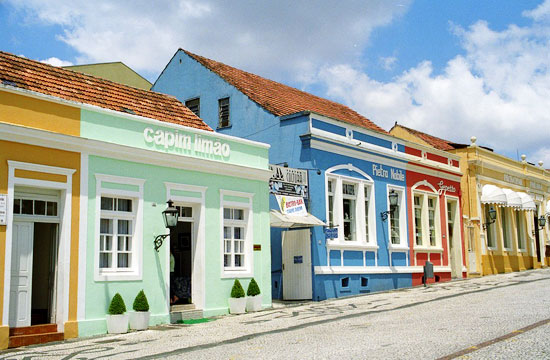 Besides the Tingui, other important parks that showcase Curitiba's concern with preserving green areas include the Tangua, the Barigui and the impressive Botanical Garden. Other city attractions revolve around its pulsating cultural life, like the Opera de Arame (a theatre all built with glass and iron wires) and the poignant Oscar Niemeyer Museum, designed by the architect himself.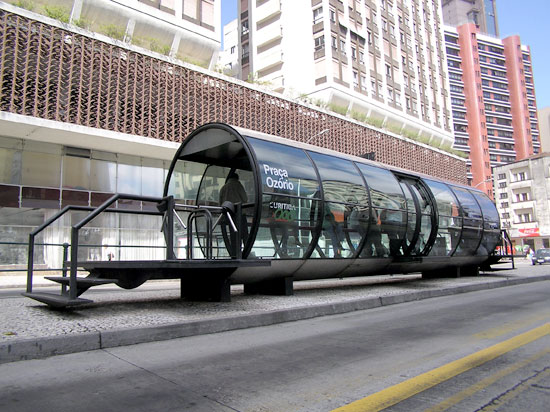 Football
Curitiba is home to two traditional clubs of Brazilian football: Coritiba Foot Ball Club and Clube Atletico Paranaense, who meet for one of the most exciting derbies in the country, the Atletiba - a reason for frenzy in Curitiba since the two teams' very first meeting in 1924.

Coritiba, nicknamed Coxa, conquered the Campeonato Brasileiro title in 1985 and own the Couto Pereira stadium, while rivals Atletico Paranaense, the Furacão (Hurricane), were national champions in 2001 and are proud owners of the Joaquim Americo stadium, popularly known as Arena da Baixada, which was demolished and rebuilt from the scratch in 1999 and is now considered one of the best and most modern football grounds in Brazil.

The city's third representative in Brazil's main football scene are Parana Clube, founded in 1989 as a fusion of two other teams; Colorado and Pinheiros. The Tricolor plays its home matches at the Durival de Britto e Silva stadium, which was one of the venues of the 1950 FIFA World Cup Brazil™.

Already one of the best stadiums in the country, Atletico Paranaense's home ground will go through an expansion to host FIFA World Cup matches.

---
Owner: Atletico Paranaense
Capacity: 41456
Country: Brazil
City: Curitiba
Address: Rua Buenos Aires 1260, Água Verde, Curitiba 80250-070
Value: About $95 million
Inauguration: 1914
Average temperature in June: 18°C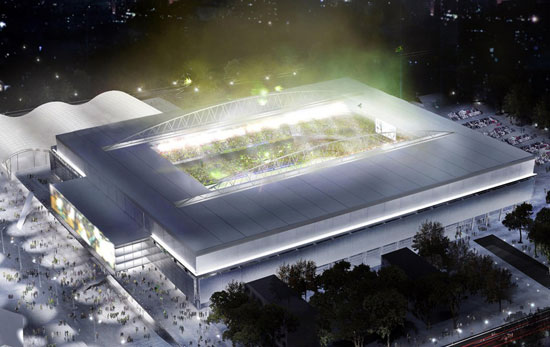 Profile
Ever since renovation works were completed in June 1999, the historic Estadio Joaquim Americo – better known as the Arena da Baixada – has been considered one of Brazil's most modern and best-appointed stadiums.
It came as no surprise, therefore, that the home ground of Atletico Paranaense, which was originally constructed back in 1914, was among those venues chosen to host games at the 2014 FIFA World Cup.
Prior to welcoming the global showpiece, however, the stadium will undergo another set of renovation works which are due for completion in December 2012. Included in this process are a series of improvements in facilities and the addition of rows of extra seats parallel to the pitch. This will result in an increased capacity of 40,000, with the stadium set to welcome four matches at Brazil 2014.
Matches:
16/06/2014 16:00 France vs. Nigeria
20/06/2014 19:00 Honduras vs. Ecuador
23/06/2014 13:00 Australia vs. Spain
26/06/2014 17:00 Algeria vs. Russia
Local hero:
The record goalscorer of Curitiba FC was Duillio Dias, who scored 202 times between 1954-64. Unearthing talent to match those from Rio and São Paulo has proved tricky, but Premier League watchers will be interested to know Manchester United's ex-midfielder Klebberson started his career with city rivals Atlético Paranaense.
Headlines
International retirements follow Wo...
Top 3 of Previous FIFA World Cups
Year
Winner
Runner-up
Third place